by Barbara Alvarez, SCU, DAFB
It was my first time in Bolivia. I always wanted to visit the Salar de Uyuni region, and it happened in the best way possible: filming very close by and staying for a long time. We stayed there for a month and a half. It's another planet. The town where we stayed is called Santiago de Chuvica, where the main actors live, in the municipality of Colcha K. In pre-production, director Alejandro Loayza Grisi and I worked together for two weeks, seeing locations, cutting out and doing table. Then the rest of the crew arrived, and we started filming. It was four weeks and two or three days of shooting.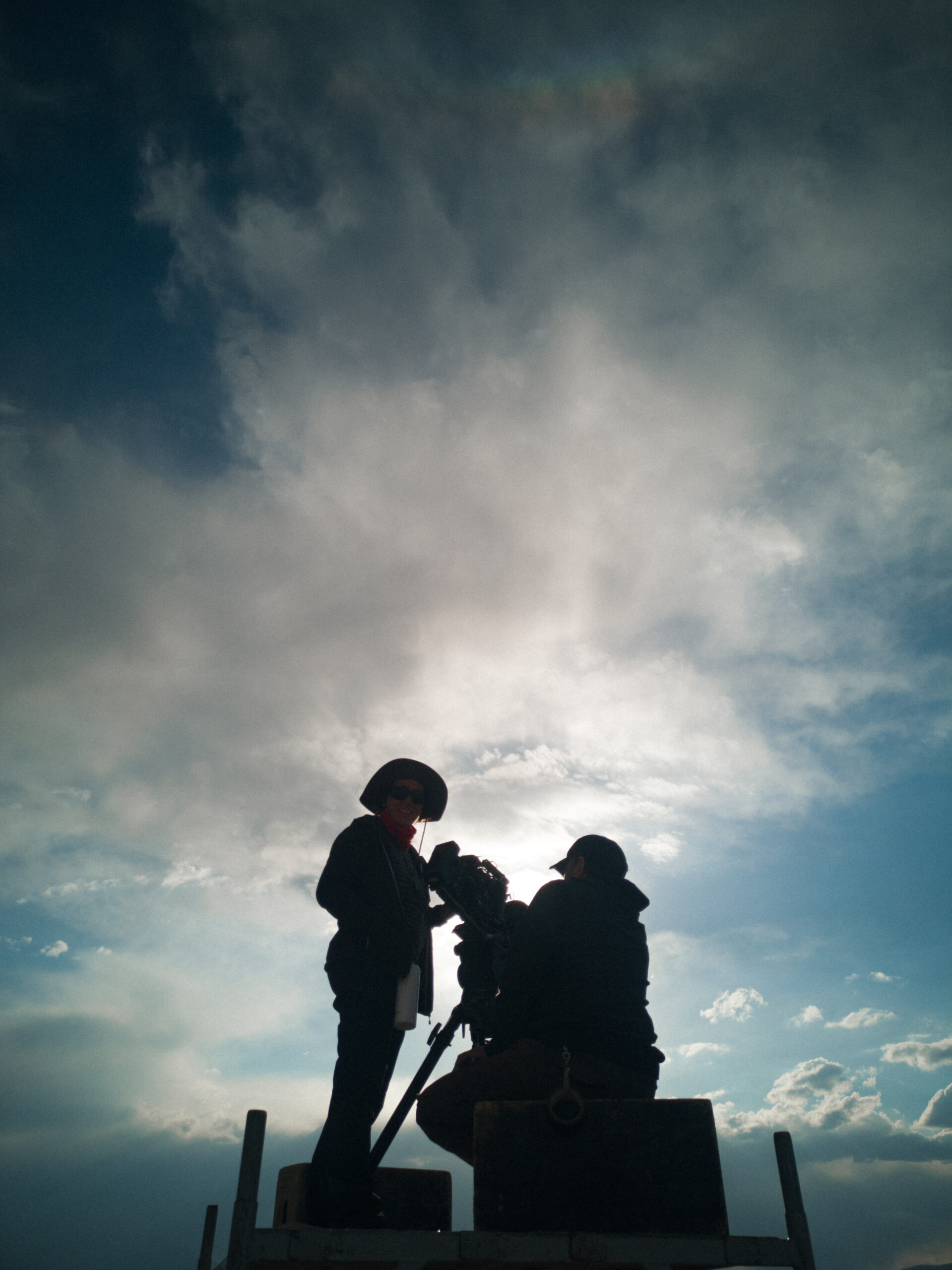 There was a concern that the visual treatment was not documentary and at the same time not artificial. Camera movements would only be done when necessary. I usually have this as a rule. Working with the director was cool because our ideas coincided and he is a very approachable, didactic and interesting guy in his thoughts, in addition to being a still photographer and director of photography.
We wanted an authentic image, but with zero tendency towards documentary
I usually get a little nervous when I work with someone who is or was a director of photography because you don't know how far they can invade your space, but it usually works fine and, in this case, it was super fluid. We wanted an authentic image, but with zero tendency towards documentary. There wasn't, however, a specific conversation about this concern, it was a more intuitive thing. On site visits, Alejandro and I took a lot of pictures and shared them between us. On the decoupage table, the ways in which we wanted to film the scenes coincided. He also brought ideas that emerged in the writing of the script and the research process, as he had known the region and the characters much longer than I had, who arrived there just two weeks before filming. Some of these ideas were very clear and specific. My job was to understand these proposals and add. In this sense, we were able to find the same frequency.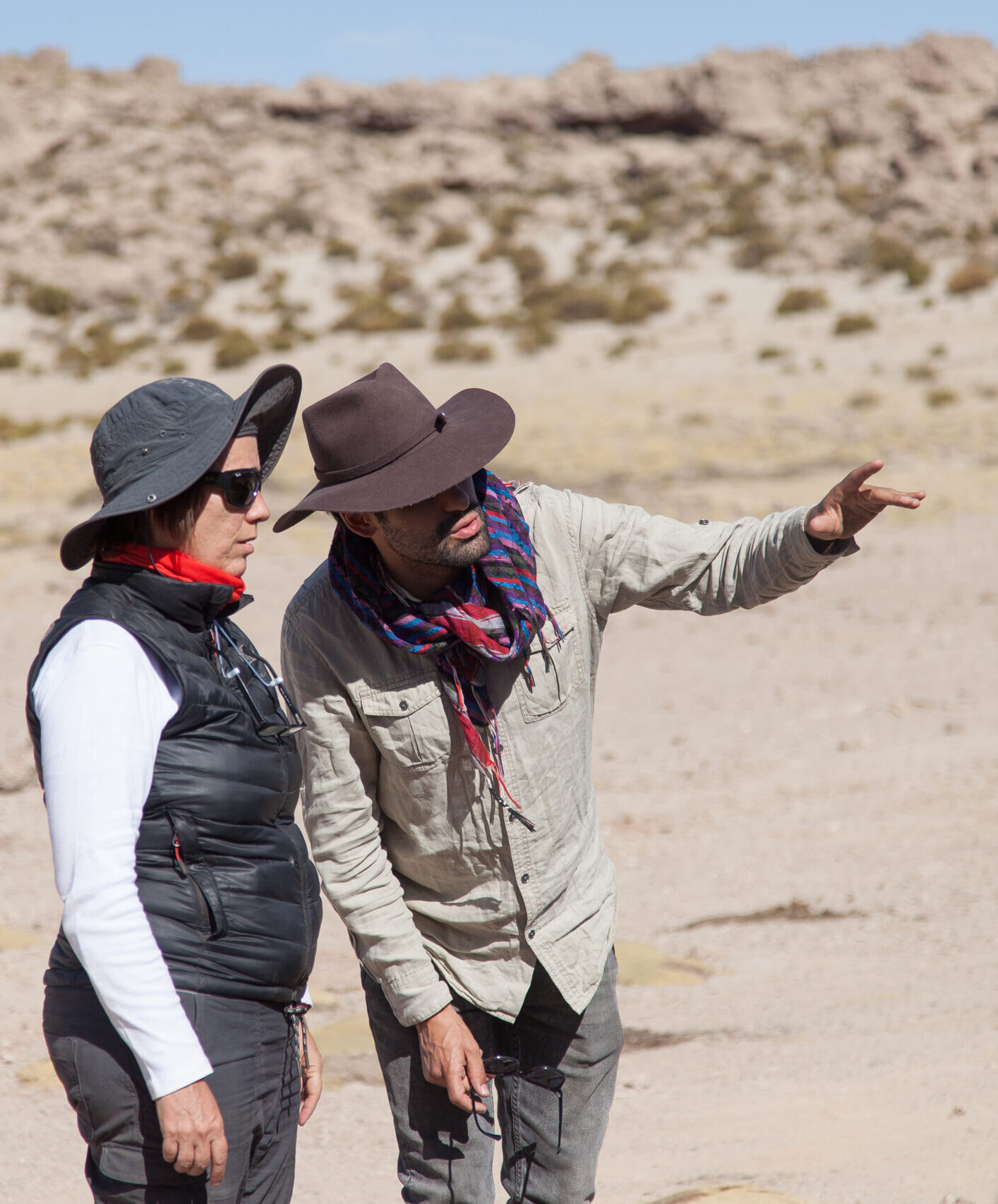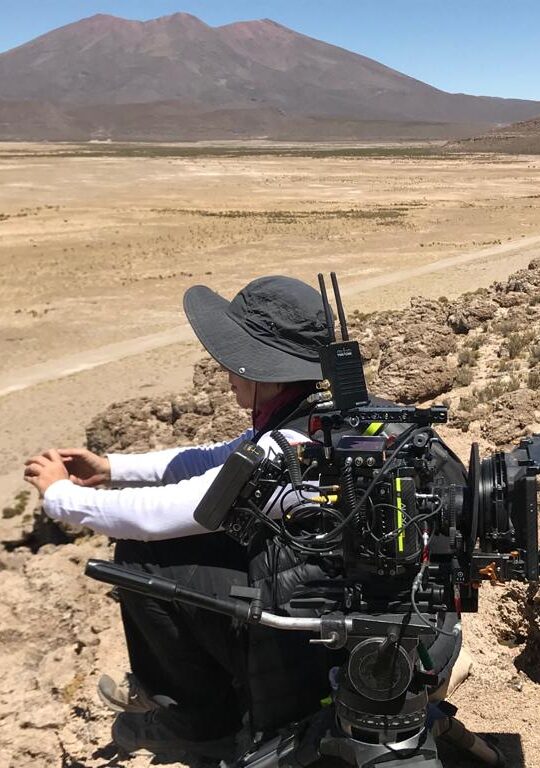 In all, about 25 people worked on the production of the film. Everyone stayed in the village. It was very hot during the day and very cold at night. The thermal range was enormous. Sometimes there was no water in the taps, as happens in the lives of the characters in the film.
Professionals from Uruguay and Bolivia
I didn't know any Bolivian photography professionals, so I took advantage of the co-production between Uruguay and Bolivia to invite the Uruguayan gaffer Fernando Calvete, the photographer Gonzalo Regules and the steadicam Culaca González, with whom I had already worked. In filming, the camera team was completed with second assistant Fabrizio Aramayo, logger Martín Pabon and two electricians Claudio Durán and Nelson Arcani, all Bolivians.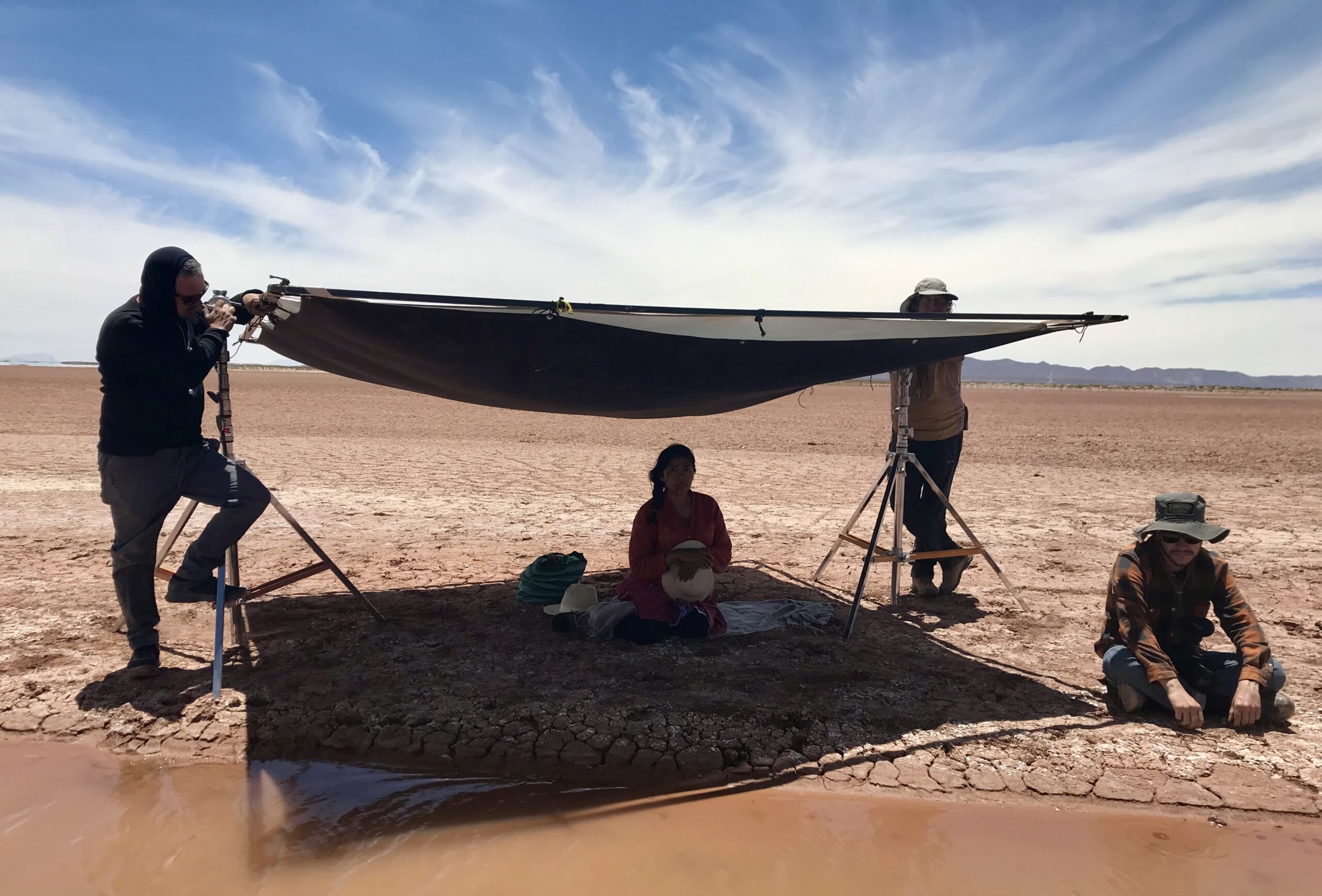 We used the ARRI Alexa Mini camera, which I love, and have used on many projects. The lenses were the Zeiss Super Speed MK II. I always tend to choose lenses that aren't perfect in the sense of being too clean. In most cases, I will always prefer some imperfections.

"The different textures of fabrics, furs, earth and stones were there"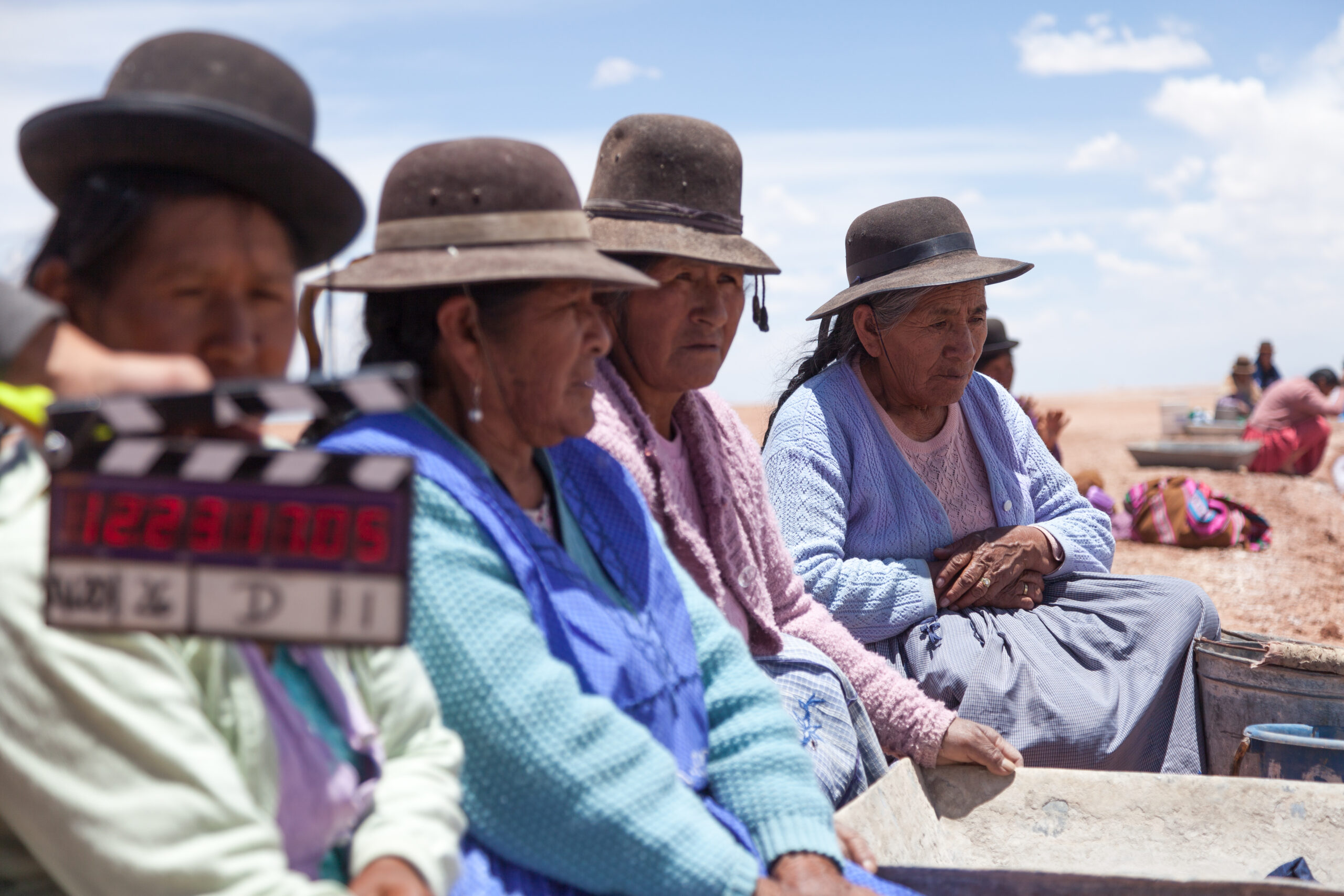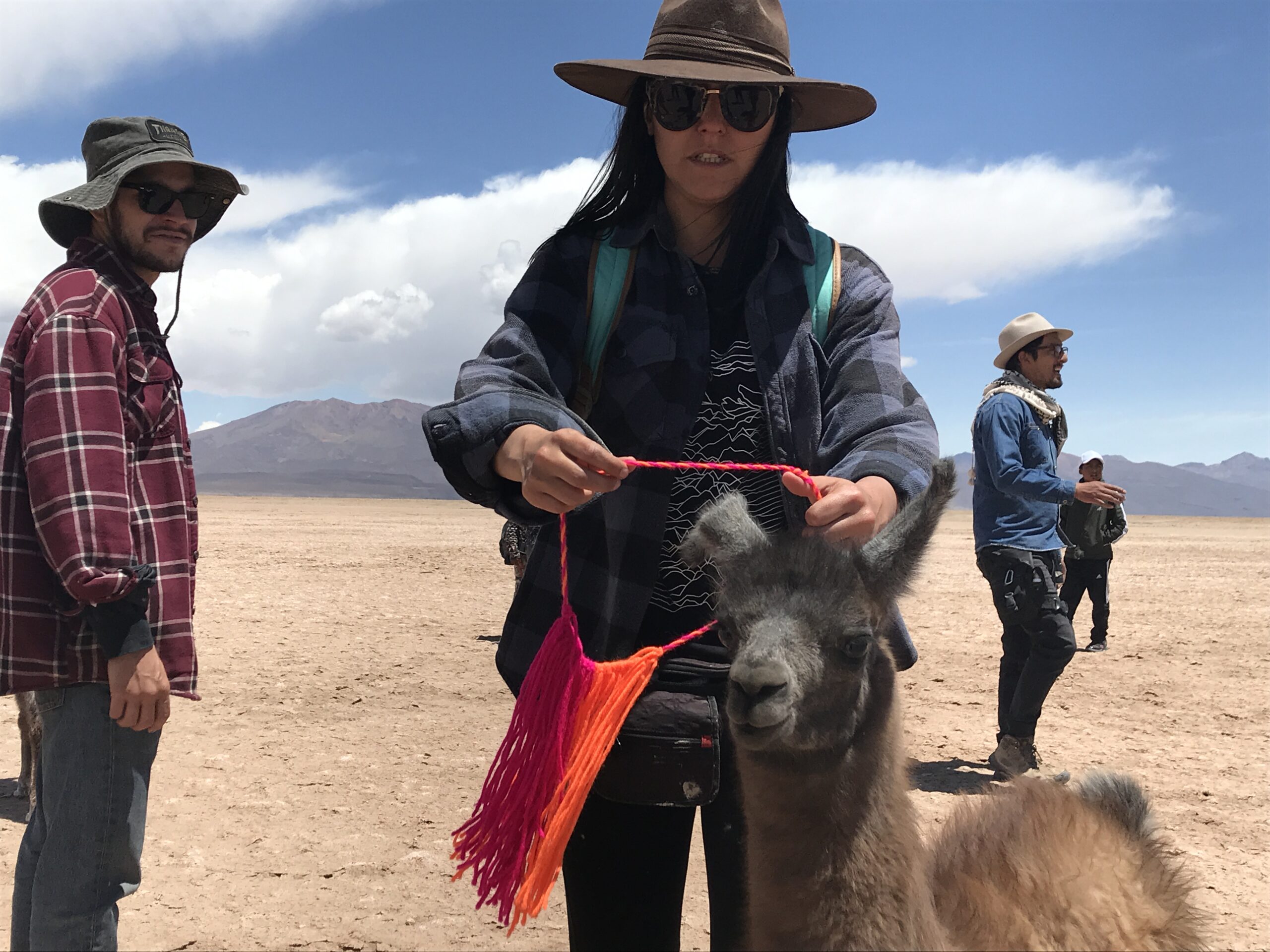 The different textures of fabrics, furs, earth and stones were there. I didn't choose instruments, like camera and lenses, thinking about it. They were already in front of us. It was wonderful.
They tried to identify a residence with the conditions that Alejandro wanted for the film, but they had no luck and decided to build the house, the room next door, the corral and the vegetable garden. I followed the construction little by little to see the evolution and to understand how to light, especially at night and at different times of the day, without being artificial. We created retractable mud walls, which we can remove to gain more camera recoil.
For the top down shot of the room, we fixed the camera on grips installed on the beams that held the ceiling.
The dining table was lit by a lamp and a fire lamp that appears in the background, as well as a couple of small bicolor Quasar tubes to compensate and not leave everything too contrasty inside the house. During the day, when there was a lack of light in the interior space, I reinforced it with an hmi of 4,000 watts. In the whole village meeting scene at night, I used two S-60 SkyPanels. In addition to the steadicam, we only use a tripod, a tracking shot, short tables for support, scaffolding and a slider for small movements. There are a few handheld scenes.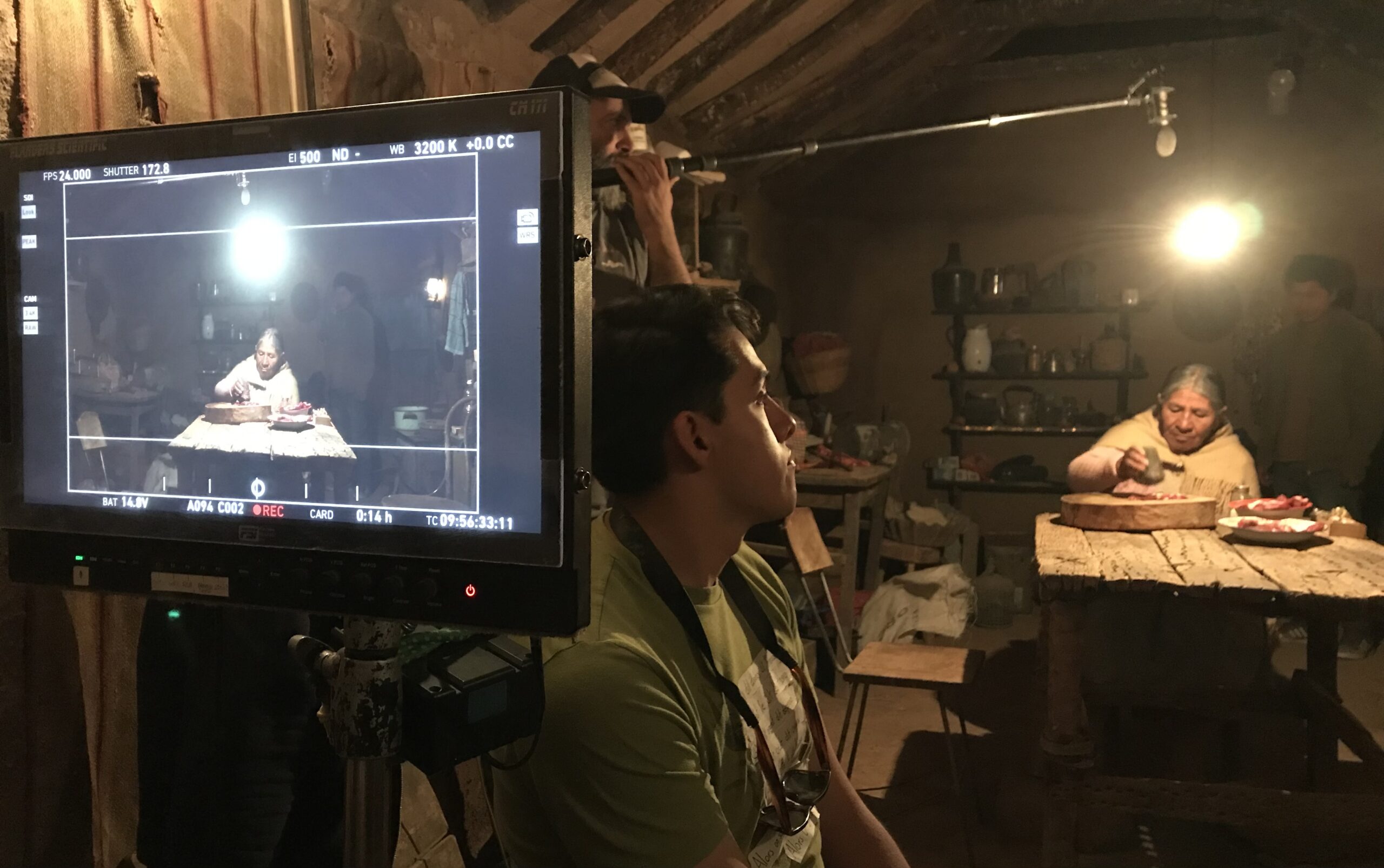 For the night outdoors, we decided to shoot in American Night. We concluded that it would be impossible to do anything else that worked with the low budget we had. I hadn't done an American Night in 15 years, but I figured it would be easier with the new digital cameras than what we used to do with negatives. The assistant director, Álvaro Manzano, also works as a colorist, so we did some tests and tested what were the best times of the day for this effect. We preferred not to simulate a strong moon and decided to film the night ones at sunset, while there was still light. The sun hid behind the saws around the house and from there it was already possible to film until it got completely dark. We use no filter and apply digital resources in post-production.
The sun hid behind the saws around the house and from there it was already possible to film until it got completely dark. We use no filter and apply digital resources in post-production.
In the other exteriors, in some moments of high sun, I compensated the shadows with a reflector, but the earth was quite light and normally it already reflected naturally. It was a slightly beige and desaturated sand, which did not interfere with the colors in a strange way, without causing complications. To control this natural bounce a little, sometimes we had to cover the floor with black cloths.
We never thought of avoiding midday or the harshest light precisely because the sun was a very important character in the story. Virginio, played by actor José Calcina, left in the morning to herd the llamas and only returned in the late afternoon. We thought it was good to show the different hours of the day and the different temperatures very early and very late, because that was also something expressive.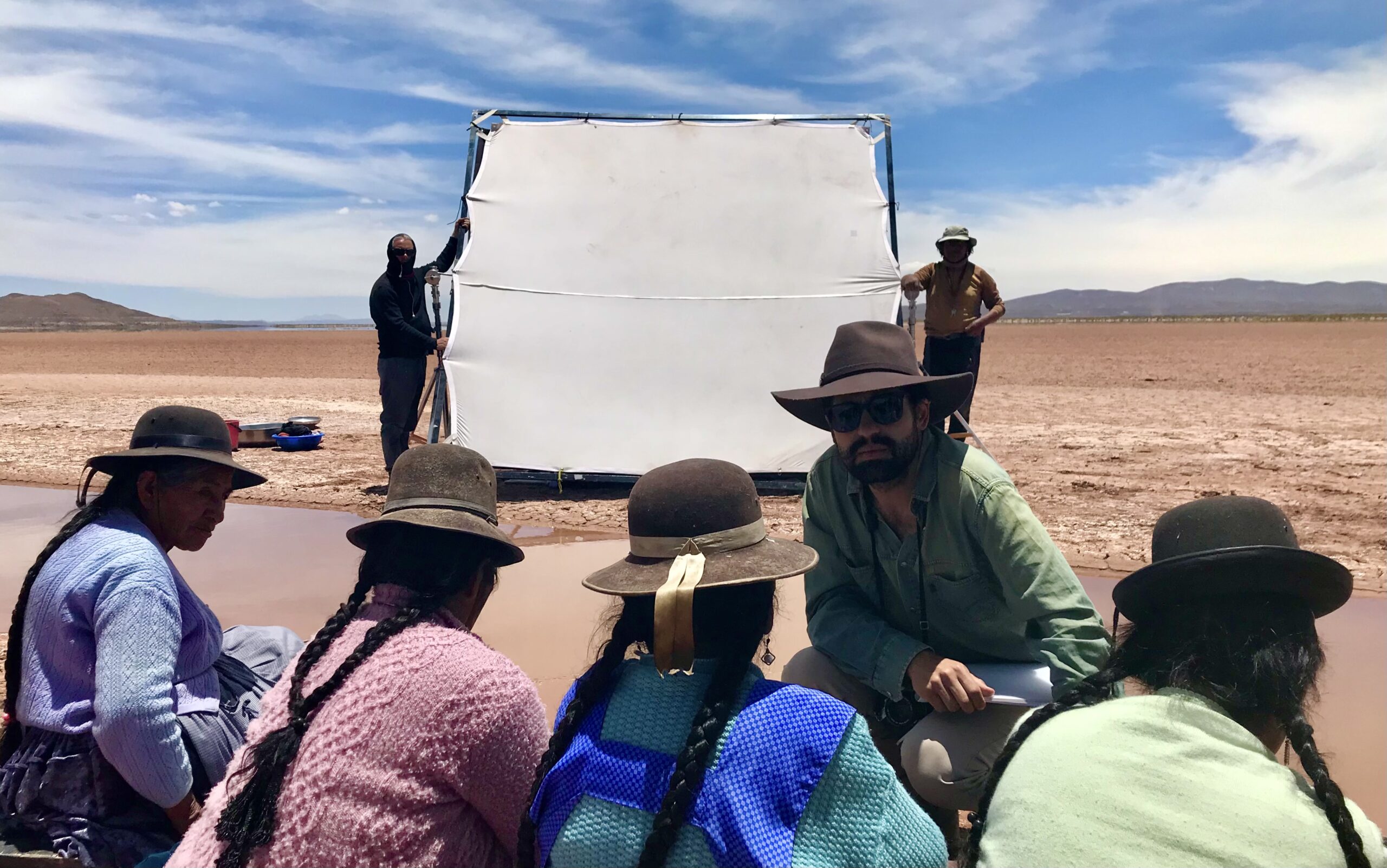 Gentle relationship with the cast
We didn't work with cinematographic references. Alejandro just showed me photographs of some people from the Quechua community in the landscapes and many portraits. Some photos were taken by him in documentaries. At times, some westerns were mentioned, because of the landscape with people in hats, but no specific film or genre as language.
The shooting schedule was very linear in relation to the script, especially to help the lead couple understand what we were doing. It was the first time they worked as actors. To make them more relaxed, scenes weren't made backwards. Sometimes it was impossible to film like that for one thing or another, but that's what we tried.
Working with the actors is the key to everything in the movies. We must help them to deliver the best of their work. With non-actors, it's important to get everything ready and always be prepared so you don't have to interrupt or cut them. If the responsibility of those in front of the camera is already great, imagine how this can weigh on elderly people, who are not used to and never thought of being protagonists in a movie. In this sense, my idea is to take care of the surroundings as much as possible so as not to distract them, so that they are focused, safe and comfortable.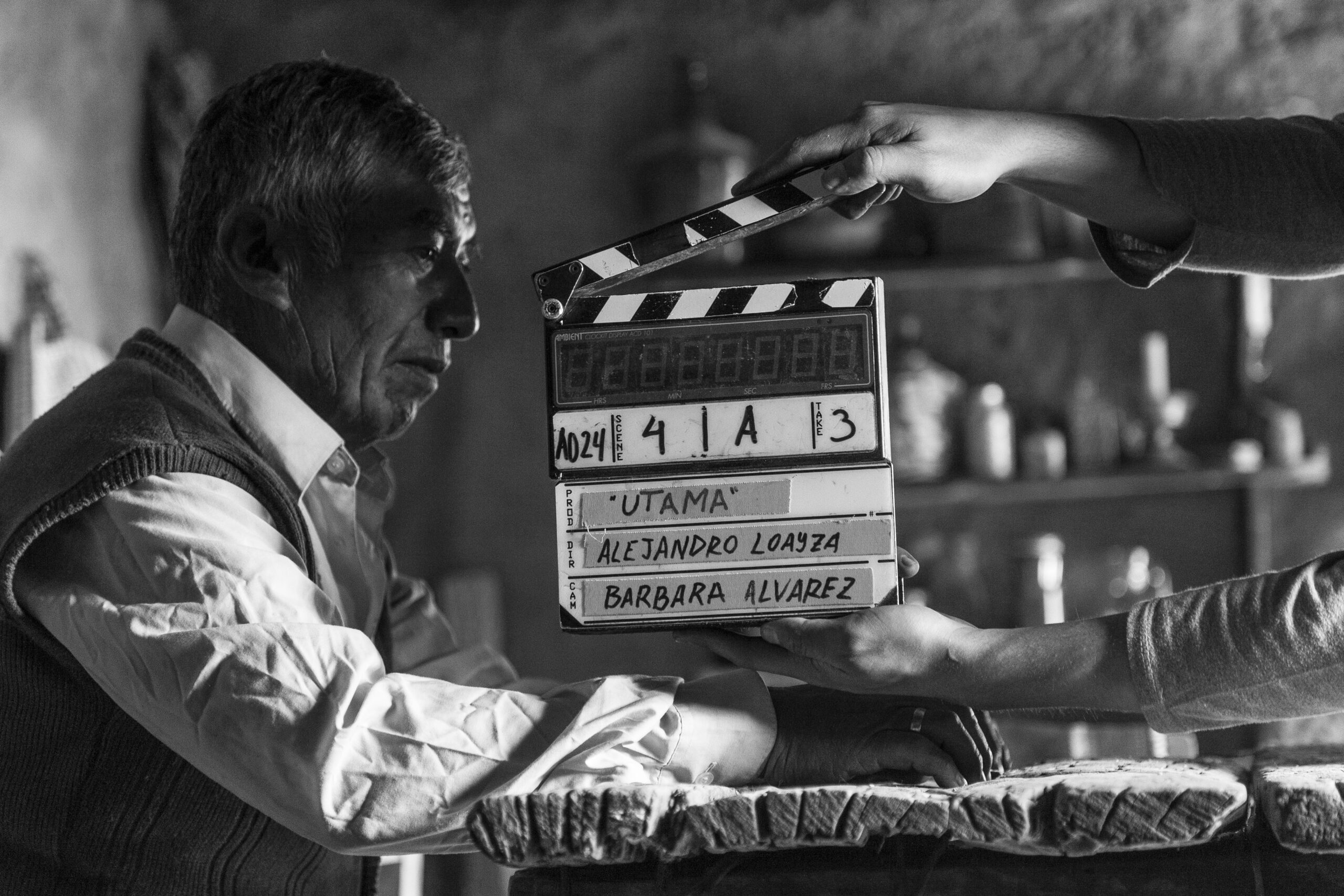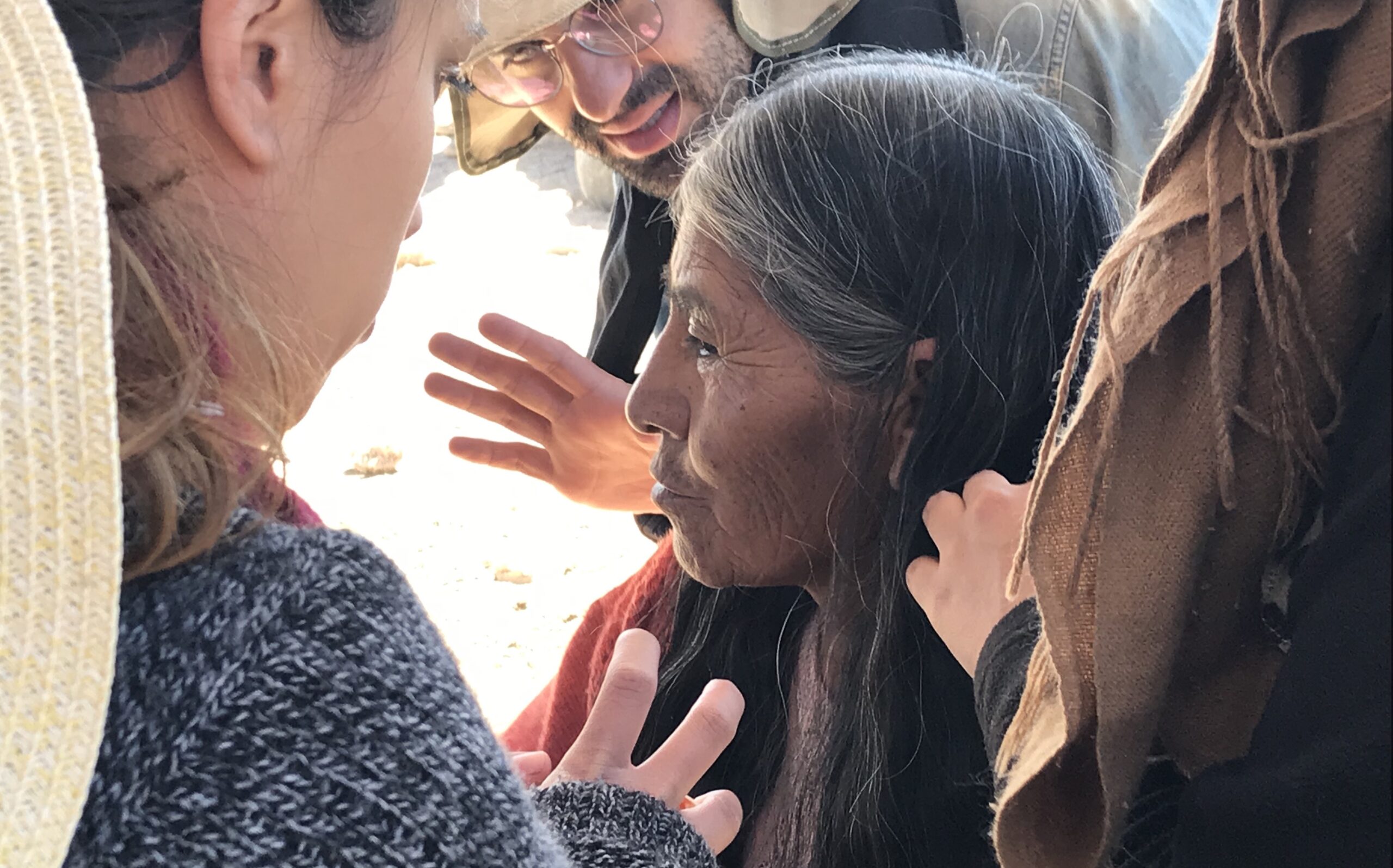 Daily coexistence and previous work
I met José Calcina and Luisa Quispe when I arrived in the village, where they lived. We had lunch together and talked every day. These are very far from the activity of filming. This daily coexistence is also important because we are Uruguayans, coming from far away, with different accents and customs. We must be very careful.
Alejandro managed to rehearse with José and Luisa for two months. Slowly, he introduced them to the world of tagging in front of the camera. It was not more complicated mainly because of this previous work. When we rehearsed with the camera, in scenes with more complicated movement, they were already a little trained.
José and Luisa are married, which was very important as they know each other very well. Santos Choque, who plays the couple's grandson, had already had experiences as a supporting actor in two films. He's the only one who seems to be acting at times.
In the images in the middle of the desert, we had cars at our disposal, 4×4 jeeps for the equipment, for the team and for the actors themselves, especially for the shots in which the landscape was very overwhelming and the character was tiny far in the background. In these more open frames, the camera distance was decided without much science.
These are things you see and realize right away. The position of the horizon line was also not thought in advance, it depended on the action of the scene. Sometimes it was higher, sometimes lower. One of the sequences was filmed in the Salar, when they arrive at a mountain where there is supposed to be water.
I don't know how to explain the framing of the horizon and mountains. I just feel like it's good, it's something that closes inside my head. I don't think about the specific position of the elements in the frame, it's a free thing, created in the moment. Sometimes, at most, we consider the position of things in the previous or next scene.
The Fata Morgana effect appears in the film naturally. We didn't do specific experiments for this. From other experiences, I knew that using a telephoto lens it was possible to capture this phenomenon in very hot places. We even prepared some resources to simulate this in case it didn't come naturally, but it wasn't necessary to use it. In this incredible landscape, sometimes this distortion makes the mountains split and float.
To film the skies, I used polarizer in a few days. I find it too artificial, and I usually prefer not to use it. I wanted everything to feel authentic, without saturating it so it wouldn't look weird. In the few scenes I used, I had to desaturate the color correction a little to make them look more natural. Normally I sought to leave the sky in a point of naturalism, without detaching from reality.
When rain comes on the scene, the clouds in the background are digitally applied. In filming, we already thought about how these effects would be applied, but it was something quite simple, with a fixed shot. The whirlpools of sand were real and happened all the time everywhere. Sometimes we had to stop filming because the wind hurt, and we had to cover ourselves with cloths and plastics. They lasted a few minutes. For the Steadicam, because of the wind, it was difficult to keep the camera continuously on the horizon in the hiking scenes.
When there is no control over what is filmed, you must adapt and not the other way around. It's no use demanding too much from the team or the place. You must find the cracks to find the good stuff. I really like films that present this challenge.
The opening scene with the sun on the horizon was filmed without planning. It wasn't going to be filmed at that time and in that location, but we decided to seize the moment when we saw that light between the mountains and the clouds. It's exciting what nature gives you.
Honestly, I don't know how to explain something that happens to me personally and maybe other photographers too. It's like when we're looking for something that has no name, but you know it exists. When you happen to find out, it's the framing and light certainty that needs to be. It's hard to explain. It's super intuitive. It's good to try to find a balance between what you're counting and what we're all counting on with the cast, director and crew. Understand how photography contributes to this. Photography should never draw attention to itself. She needs to be subject to history. Things are what they are, it's no use digging around and thinking too much. This simplicity is the most important of all and sometimes it is the most complicated.
SINOPSE DE "UTAMA"
No deserto boliviano, um casal Quechua vive uma rotina diária durante anos. A chegada de uma grande seca deixa o local sem água e os obriga a enfrentar novos dilemas de vida. A visita de um neto traz um alerta sobre a necessidade de mudanças. O filme venceu o Grande Prêmio do Júri de World Cinema no Festival de Sundance em 2022, além de premiações nos festivais de Málaga, Toulouse (Ciné Latino), Chipre, Guadalajara e Transilvânia, entre outras participações em mostras internacionais.
Direção: Alejandro Loayza Grisi
Fotografia: Bárbara Alvarez
Foquista: Gonzalo Regules
Segundo Assistente de Câmera: Fabrizio Aramayo
Steadicam: Gerardo Culaca González
Gaffer: Fernando Calvete
Logger: Martín Pabon
Eletricistas: Claudio Durán e Nelson Arcani
Direção de Arte: Valeria Wilde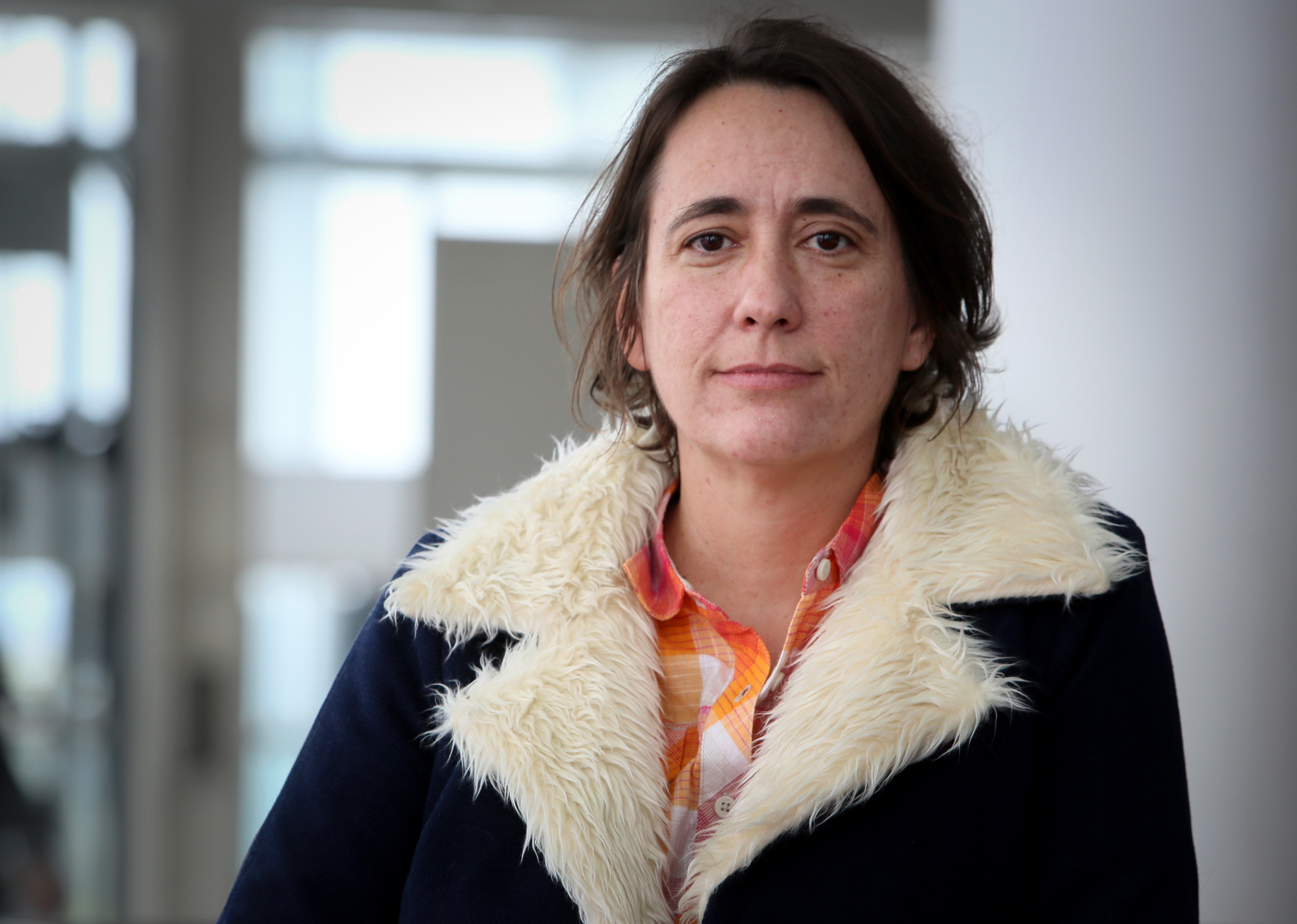 MINI BIO
Bárbara Alvarez was born in Montevideo and currently lives in Brazil. She is affiliated with the SCU (Sociedad De Cinematografía Del Uruguay) and the DAFB (Collective of Women and Transgender People of the Department of Photography of Brazilian Cinema). After working on short films, she became internationally renowned for her cinematography in the Uruguayan feature films "25 Watts" (2001) and "Whisky" (2004), directed by Pablo Stoll and Juan Pablo Rebella, selected and awarded at major festivals such as Cannes , Gramado, Guadalajara, Havana and Rotterdam. In Argentine cinema, she photographed the award-winning films "O Guardião" (2006), by Rodrigo Moreno, "A Mulher Sem Cabeça" (2008), by Lucrecia Martel, and "El Prófugo", by Natalia Meta. In Brazil, she signed the direction of photography for films such as "Que Horas Ela Volta?" (2015), by Anna Muylaert, "O Animal Cordial" (2017), by Gabriela Amaral Almeida, and "Paterno" (2022), by Marcelo Lordello, among others, in addition to winning the trophies for Best Photography at the Festival de Brasília and of the Brazilian Cinema Grand Prix for "A Febre" (2019), by Maya Da-Rin. For HBO Max, she photographed the Mexican series "Amsterdam" (2022). The Bolivian film "Utama" was released in 2022 at the Sundance Film Festival, where it won the Grand Jury Prize, among more than 20 international awards.